Less than 2 hours from Paris is a 5* outdoor hotel in the Norman countryside; nestled between the Côte de Nacre and Côte d'Amour, it is a stone's throw from neighbouring seaside towns, such as Côte Fleurie, Trouville, Honfleur, Deauville and Cabourg.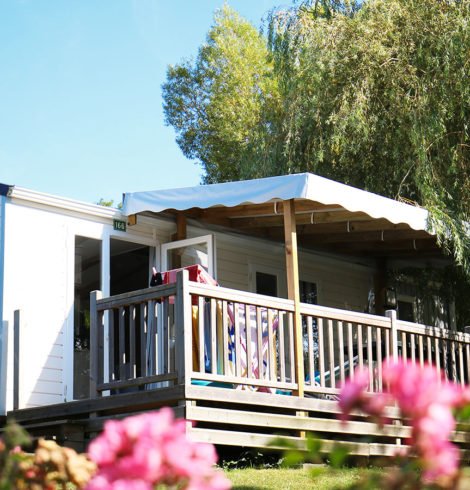 A 5* campsite in an outstanding setting
In an outstanding location, the 5* Vallée de Deauville Campsite knows how to entice you with its 2-hectare lake, leafy setting, indoor and  outdour pool complex. (indoor open from eastern and outdour from june)
Enjoy an outdoor holiday with family or friends in one of our fully-furnished mobile homes or in one of our camping pitches for caravans and camper vans.
The 5* outdoor hotel of La Vallée de Deauville is an ideal base for visiting Calvados and Normandy : the famous seaside towns, such as Deauville, Trouville, Honfleur and Cabourg, the Allied landing beaches, la Côte de Nacre, Mont Saint-Michel, Bayeux, Lisieux and Pays d'Auge.
IMPORTANT: Vallée de Deauville is a Dutch-speaking campsite!